UNIQUE ENTITY ID: RMAJCKUDUA25
CAGE CODE: 727C2
NAICS CODES (commonly supported):
334513, 334516, 334519, 335999, 541920

ORGANIZATIONS SUCH AS INTERNATIONAL PAPER, WESTROCK, OG&E, AND ENTERGY TRUST US WITH THEIR ENVIRONMENTAL MONITORING NEEDS BECAUSE WE ARE AN EXPERIENCED SUPPLIER OF CONTINUOUS EMISSION MONITORING SYSTEMS (CEMS), CEMS MAINTENANCE AND REMOTE SUPPORT SERVICES. OUR TURNKEY SOLUTIONS CAN HANDLE EVERYTHING FROM FIELD RETROFITS, UPGRADES AND REPLACEMENT OF OBSOLETE EQUIPMENT TO INTEGRATION OF FULL ANALYZER SHELTERS SUPPORTING MULTIPLE REGULATED SOURCES IN ONE CLIMATE CONTROLLED BUILDING.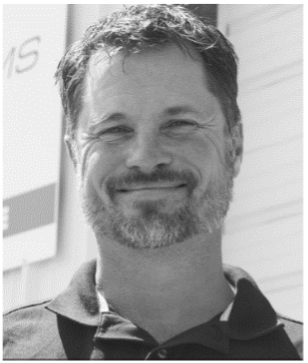 WHO WE ARE
STI CEMS is a proud Service-Disabled Veteran Owned Small Business. We are equally proud that more than half our staff are veterans of the United States Military.

The USEPA sets emission monitoring standards for fossil fuel burning industries, requiring them to monitor and report their emissions on a continuous basis. STI CEMS has been the trusted partner of these affected sources, providing everything needed to meet the strict requirements of their air operating permit including turnkey CEMS, COMS and data acquisition systems.

In addition to our system integration business, STI CEMS has set the gold standard for CEMS Maintenance and ongoing support. Our service program offers a wide array of support options including annual service agreements, emergency callouts, analyzer troubleshooting and phone support.

Our highly trained, experienced CEMS technicians are located throughout the continental US and can be deployed to any site in need on a moment's notice.

We are available for 24/7/365 for telephone tech support and can expedite various CEMS spare parts coast to coast from our corporate headquarters located in Waldron, AR.

We are the exclusive provider of a cloud-based, remote monitoring service called PASS, which predicts failures before they occur.
WHAT WE DO
WE SPECIALIZE IN CEMS INTEGRATION AND SERVICES
CEMS SHELTERS
CEMS INSTALLATIONS
TURNKEY SERVICES
CEMS MAINTENANCE

CEMS UPGRADES
CEMS RETROFITS
CEMS REPAIRS
CEMS CERTIFICATION
WE PROVIDE CEMS COMPONENTS  INCLUDING::
Analyzers
Sample Probes
Sample Chillers

Calibration Valves
Umbilical Lines
Weather Tight Enclosures
SUPPORTING THE FOLLOWING  APPLICATIONS::
Power Boilers
Recovery Boilers
Lime Kilns

Gas Turbines
Process Heaters
Other Regulated Sources
TO ENHANCE THE PRODUCTIVITY OF THE CEMS, WE CREATED A SOFTWARE WITH REMOTE SERVICE NAMED PASS:
A cloud-based system that monitors site-specific CEMS, tracks nuanced behavior of the equipment over time, constantly collects and analyzes equipment's data, and then alerts clients before the equipment fails.